Energetic Enterprise




Youth Community Studio
Energetic Enterprise Youth Community Studio was founded by Mr. Paul Massey in 2000. In analyzing the needs of the community and through his experiences in working with neighborhood youth and music production, he recognized the value of offering young people an opportunity to showcase their positive attributes through music and music production during non-school hours. Thus, Mr. Massey founded EEYCS to provide a safe haven for young people to translate their creative abilities into art, and expose young people to related employment opportunities.
The Media Production Program is a fully immersive experience for highschool students ages 15 - 18 where students engage in real time podcast production, film editing, music production and more. Through this program, participants will develop skills in areas ranging from music production to film editing. Students will meet two to three times a week and engage in several projects which include hosting regular podcasts, producing and editing original music and film, as well as engaging in and learning digital marketing.
​Our podcasts, led by our Youth Studio Crew, feature in-depth discussions of local and international issues that affect our lives, schools, communities and homes. entertainment segments featuring music, art and film. We will also feature a variety of guests ranging from actors, entertainers, and musicians, as well as politicians, lawyers, and doctors. Please follow and subscribe to our YouTube page to keep up with our new content!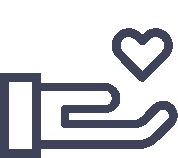 We are a non profit organization working for
the youth in our communities.
800 Jerusalem Ave. Uniondale, NY, 11553